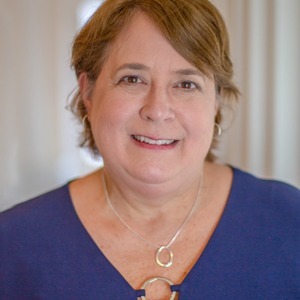 Rev. Julie Ferguson, Associate Pastor - Congregational Care
Co-Host of Roswell Presbyterian Church
Rev. Julie Ferguson is very excited to be joining the Roswell Presbyterian staff as Associate Pastor of Congregational Care and looks forward to meeting and getting to know the Roswell Presbyterian family. Julie's first call in ministry was as a hospice chaplain. She has also been the short-term solo pastor of three churches and is trained in interim/transitional ministry. In 2016, Julie completed a chaplain residency year at Northside Hospital where her main areas of care were the Neonatal Intensive Care Unit (NICU) and the Cancer Center. Her favorite part of congregational care is "story listening" and hearing about the lives and families of God's children and their concerns and joys.
Julie is married to Kelly and they have a daughter, Abby, who is a special education teacher in Forsyth County. Kelly and Julie live in Midtown, Atlanta (where Kelly walks to work daily) and they have a 3-year-old female tortoiseshell cat named Cat Benatar ("Bennie"). Kelly and Julie love creating "Weird Georgia" vacations they can experience together using the book by the same name, and they really enjoy traveling around the world with friends. Julie loves laughing, good humor, and reminding folks how much they are loved by God and how God's grace abounds in our lives.
Julie has a Bachelor of Journalism degree from University of Georgia, an Associate of Science in Dental Hygiene degree from Medical College of Georgia (she practiced as a registered dental hygienist and clinical instructor for 13 years), and graduated from Columbia Theological Seminary in 2009 with her Master of Divinity degree. She currently serves as the clergy advisor for Georgia Presbyterian Pilgrimage and often works the 3-day spiritual renewal weekends as a clergy staff member. She also serves as a member of the Committee on Ministry of Presbytery of Greater Atlanta.
Rev. Julie Ferguson, Associate Pastor - Congregational Care has hosted seven Episodes.