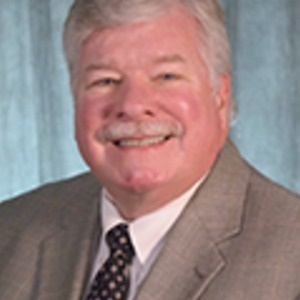 Rev. Dr. Randy Jackson Associate Pastor - Congregational Care
Co-Host of Roswell Presbyterian Church
After nearly 40 years and a wide range of pastoral experience, Randy comes to RPC having received his Doctor of Ministry from Union Theological Seminary (now Union Presbyterian Seminary) in Richmond, VA, and his undergraduate degree in Counseling Psychology from Presbyterian College in South Carolina. Having been granted Honorable Retirement from Florida Presbytery, he most recently served as Senior Pastor/Head of Staff at the First Presbyterian Church of Pensacola. In his career, Randy has served five churches in the Southeast as Associate Pastor or Senior Pastor, and is excited to partner with Bill Nisbet and the other Pastors in the ministry of Congregational Care at Roswell Presbyterian.
Randy is married to Cathy (a new member of RPC) and they have three children and five grandchildren who are all active in RPC. He absolutely loves being a pastor - especially teaching, preaching, and visiting with folks of all ages. He enjoys woodworking and especially Alabama football.
Rev. Dr. Randy Jackson Associate Pastor - Congregational Care has hosted seven Episodes.