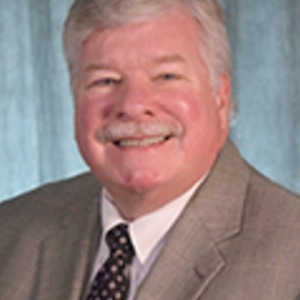 Rev. Dr. Randy Jackson Associate Pastor - Congregational Care
Co-Host of Roswell Presbyterian Church RPC@eleven
After nearly 40 years and a wide range of pastoral experience, Randy comes to RPC having received his Doctor of Ministry from Union Theological Seminary (now Union Presbyterian Seminary) in Richmond, VA, and his undergraduate degree in Counseling Psychology from Presbyterian College in South Carolina. Having been granted Honorable Retirement from Florida Presbytery, he most recently served as Senior Pastor/Head of Staff at the First Presbyterian Church of Pensacola. In his career, Randy has served five churches in the Southeast as Associate Pastor or Senior Pastor, and is excited to partner with Bill Nisbet and the other Pastors in the ministry of Congregational Care at Roswell Presbyterian.
Randy is married to Cathy (a new member of RPC) and they have three children and five grandchildren who are all active in RPC. He absolutely loves being a pastor - especially teaching, preaching, and visiting with folks of all ages. He enjoys woodworking and especially Alabama football.
Rev. Dr. Randy Jackson Associate Pastor - Congregational Care has hosted two Episodes.
21 July 2019 | Season 5 | 24 mins 2 secs

An obituary notice headline named a prominent attorney who had died, and declared "FuneralArrangements Pending." The article shared many of the accomplishments of this apparently brilliant attorney. It noted his extensive educational background, decorated military service, his community service, membership in numerous service organizations, and listed his surviving family members. The obituary closed by informing friends where to direct memorial contributions. It was truly a fitting tribute to a prominent community leader.

There was only one thing wrong. He was not dead. Somehow, some way, the newspaper had received erroneous information. Now, of course, this proved to be very embarrassing for the paper and very painful for family members, even though I understand there was a retraction printed the following day. But as I have considered this over the past several weeks while thinking about this sermon, two aspects of the story immediately came to mind.
(1) The statement of Mark Twain that the news of his death was greatly exaggerated, and
(2) The reality and truth of at least part of that obituary notice.
In reality, all of our funeral arrangements "are pending." Today's Biblical passage deals with this subject in the life of Jesus as we continue our Summer Sermon Series, "Follow me," and look at Jesus' words, "I am the Resurrection and the Life."

10 March 2019 | Season 2 | 21 mins 5 secs

Today marks the first Sunday during the season of Lent. We experienced the imposition of ashes together this past Wednesday, and today we embark upon what for most of us is a familiar, yet ever so difficult journey toward the cross. In in, we are called to acknowledge and confront our own sin and mortality. We trust in God's authority and victory over sin in Jesus Christ.

Though our worship, our Community Groups, our Bible studies, and our individual reflections, we have the opportunity to remember, reflect, and be renewed toward our own acceptance of God's forgiveness. Today, we look at a familiar story, and are faced again with God's amazing answer to the human condition we call sin.