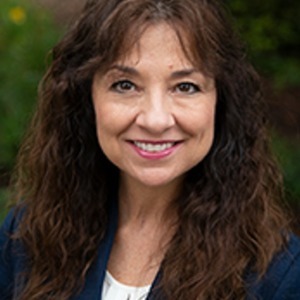 Rev. Mary Cox Associate Pastor - Mission Outreach
Co-Host of Roswell Presbyterian Church
Mary brings to the ministry staff of Roswell Presbyterian the missional experience of serving as new church development pastor in Mesquite, Nevada, north of Las Vegas. Using her gifts of preaching and relationship-based evangelism, God grew the community of faith in numbers, but more importantly, in spiritual leadership and discipleship. Ordained later-in-career-life, Mary draws from experiences of working in a wide variety of professional and volunteer venues.
Raised in the Kentucky foothills of the Appalachian Mountains, Mary has since traveled extensively and lived with her husband Bill in cities ranging from the East to the West Coasts. Seeking the fresh movement of God's Spirit in the world and inviting others to enter the joy of serving Christ is Mary's passion and direction in life. Her hobbies are Bible study (no joke), reading, hiking, and singing women's barbershop!
Rev. Mary Cox Associate Pastor - Mission Outreach has hosted three Episodes.
8 September 2019 | Season 6 | 15 mins 11 secs

When Jesus introduces "The Lord's Prayer" to his disciples, he actually tells them to "pray to your Father who is in secret." So how is it that this private, secretive prayer became so public? Maybe our first hint is in the way Jesus lays out the phrases: "Our Father..., give us..., forgive us..., lead us..., deliver us..." Establishing this model prayer with words that bring us together was a brilliant move on Jesus' part!

As we celebrate "The Lord's Supper," it is our custom to say to one another when passing the bread, "the body of Christ." Hearing that before we eat the bread is a personal reminder of Jesus' physical sacrifice for us. It is also a good opportunity to look beyond ourselves and remember that "the body of Christ" is present in the world today through you and me, the community of faith.

It has been a true honor to serve this community of faith, the Roswell Presbyterian Church, for the past eight years as one of your pastors. I am forever changed because of seeing God work in and through you both locally and globally. I believe with all of my heart that the best is yet to come for this body of Christ!

14 July 2019 | Season 5 | 21 mins 44 secs

"Where are you from?" – It's not an uncommon question, even if you are just trying to make small talk or are actually curious to know the background of a person. It seems simple enough, but Jesus' answer to the question is not so simple.

In our scripture today, Jesus tries to tell a group of people where he is from, but they have a hard time understanding his answer. In fact, his explanation just leads to another, more pointed question, "Who are you?" If we look closely, we will see that when Jesus says that he is "from above" it also tells much about who he is.

I'm glad you are part of the Roswell Presbyterian Church faith family and have joined us on this quest to know and follow Jesus, today and forevermore.

12 May 2019 | Season 4 | 21 mins

What a great start we had last week to our 2nd Mile for Mission Kick-off! Our guest speaker for the day, Shawn Duncan, shared many insights that will move RPC forward in healthier mission outreach, especially now, as we bring our gifts together to support our local and global mission partners. If you missed any of his presentations, go to https://www.roswellpres.org/serve.

Today, we will make connections with the message from a well-known Bible story and current situations of people we know through our mission partnerships. As we see in the ancient story and in today's world, God is faithful to help us all go through "fiery" ordeals. Still, we have a responsibility to be ready to face challenges and join with our neighbors so all will experience life and peace.