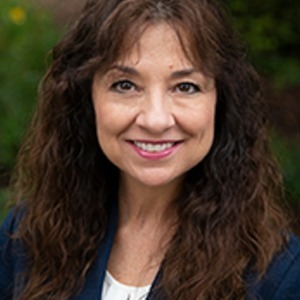 Rev. Mary Cox Associate Pastor - Mission Outreach
Co-Host of Roswell Presbyterian Church RPC@eleven
Mary brings to the ministry staff of Roswell Presbyterian the missional experience of serving as new church development pastor in Mesquite, Nevada, north of Las Vegas. Using her gifts of preaching and relationship-based evangelism, God grew the community of faith in numbers, but more importantly, in spiritual leadership and discipleship. Ordained later-in-career-life, Mary draws from experiences of working in a wide variety of professional and volunteer venues.
Raised in the Kentucky foothills of the Appalachian Mountains, Mary has since traveled extensively and lived with her husband Bill in cities ranging from the East to the West Coasts. Seeking the fresh movement of God's Spirit in the world and inviting others to enter the joy of serving Christ is Mary's passion and direction in life. Her hobbies are Bible study (no joke), reading, hiking, and singing women's barbershop!
Rev. Mary Cox Associate Pastor - Mission Outreach has hosted one Episode.
12 May 2019 | Season 4 | 21 mins

What a great start we had last week to our 2nd Mile for Mission Kick-off! Our guest speaker for the day, Shawn Duncan, shared many insights that will move RPC forward in healthier mission outreach, especially now, as we bring our gifts together to support our local and global mission partners. If you missed any of his presentations, go to https://www.roswellpres.org/serve.

Today, we will make connections with the message from a well-known Bible story and current situations of people we know through our mission partnerships. As we see in the ancient story and in today's world, God is faithful to help us all go through "fiery" ordeals. Still, we have a responsibility to be ready to face challenges and join with our neighbors so all will experience life and peace.